Menelaos Peistikos- Composition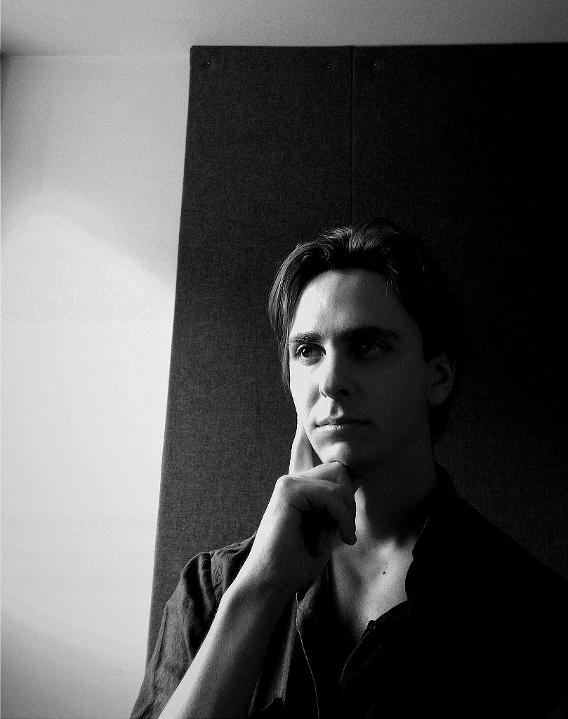 Menelaos Peistikos (22 August, 1995) is a Greek composer and pianist currently based in Toronto, Canada. His music is inspired by an extreme variety of musical genres, ranging from baroque and renaissance music to contemporary classical and cinematic music, as well as from folk Greek to
Japanese, Tibetan and Indonesian Gamelan music.
A very critical element in most of his compositions is his influence by other disciplines of Art (like fine art, literature, philosophy, poetry and
photography) especially by the oeuvres of Plato, Albert Camus, Friedrich Nietzsche, Alan Watts and Edward Hopper.
In February 2019, Menelaos won the 3rd Prize and 1st Prize of Public at the 7th Molinari String Quartet Composition Competition in Montreal, Canada, for his string-quartet composition For Sun's light. In December 2018, he won the 2nd Prize at the 4th Opus Dissonus International Composition Competition for solo piano in Brazil for his composition On the Vision and The Riddle.
More recently, he was selected as one of the four winners at the 2021 Open Call for Young Greek Composers – Israeli Chamber Project for his composition A Glimpse of Autumn. Beyond Greece, his music has
been played in Canada, Israel, Portugal, Croatia, Italy, Spain, Cyprus and Brazil. Performances of his pieces include artists such as Molinari String Quartet, Kong Duo, Israeli Chamber Ensemble, Erato Alakiozidou, Alexis Theophylaktou, Marilena Liakopoulou, Alexandra Papachristou, Younggun
Kim and Artur Cimirro among others. He has received commissions from Thessaloniki State Symphony Orchestra, Megaron Music Thessaloniki and Athens Concert Hall.

Menelaos holds a Master in Composition at the University of Toronto, where he currently pursues his Doctorate in Composition under the supervision of composer Christos Hatzis and with full tuition scholarship. Menelaos is the recipient of Nikos Evdemon Graduate Scholarship, University of Toronto Fellowship and 2023 THI Canada Graduate Scholarship in Music. Before continuing his studies with Professor Hatzis, Menelaos studied composition for 7 years with Professor Altin Volaj. He also holds the Music Theory degrees (Counterpoint and Fugue) and the Diploma in Composition with Professor Costas Tsougras, and the Degree in Piano with Professor Victoria Victoratou from the State Conservatory of Thessaloniki, Greece. Menelaos also holds a BA Honours Degree from the Department of Journalism and Mass Communications at the Aristotle University of Thessaloniki.


© Copyright Untitled Ensemble