Emily Suzanne Shapiro - Bass Clarinet, Composition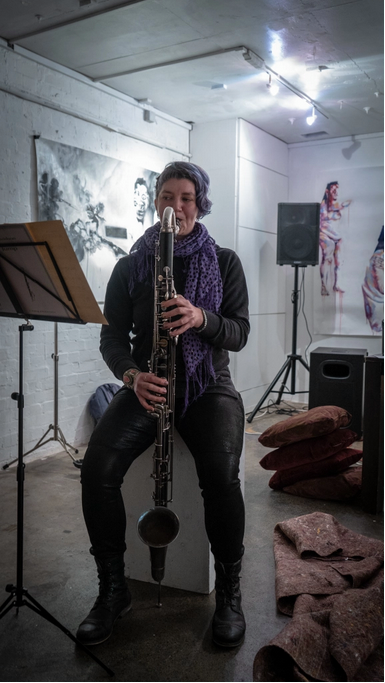 Photo Credit: Pierre Bouvier Patron
Emily Shapiro is a bass clarinetist and clarinetist dedicated to exploring and creating new music.
Originally from Canada, Emily pursued her studies at the University of British Columbia, Vancouver Academy of Music, Concordia University and the Domaine Forget academy. Emily has a special love for the sound and scope of bass instruments and constantly pushes the limits of what she can do on bass clarinet.
Alongside performing contemporary music on bass clarinet, Emily is involved in many other musical endeavours. Composing and improvising are central to her career, and she has been an active performer of Balinese gamelan for 10 years and has also explored jazz, klezmer, rock and electroacoustics. She is always seeking out new artistic experiences to enrich and motivate her work.
She is a proud member of Duo Arasari, the London Improviser's Orchestra, the Corner Quartet and Lila Cita and has performed all over London, including iklectik, Café Oto, Hundred Years Gallery, LSO St Luke's, the Vaults festival, the Barbican and many more. She founded and manages the Mellifera arts platform, a monthly interdisciplinary arts performance event.
Outside of music, Emily loves gardening, running, whisky and making friends with animals.
Other Projects:

© Copyright Untitled Ensemble