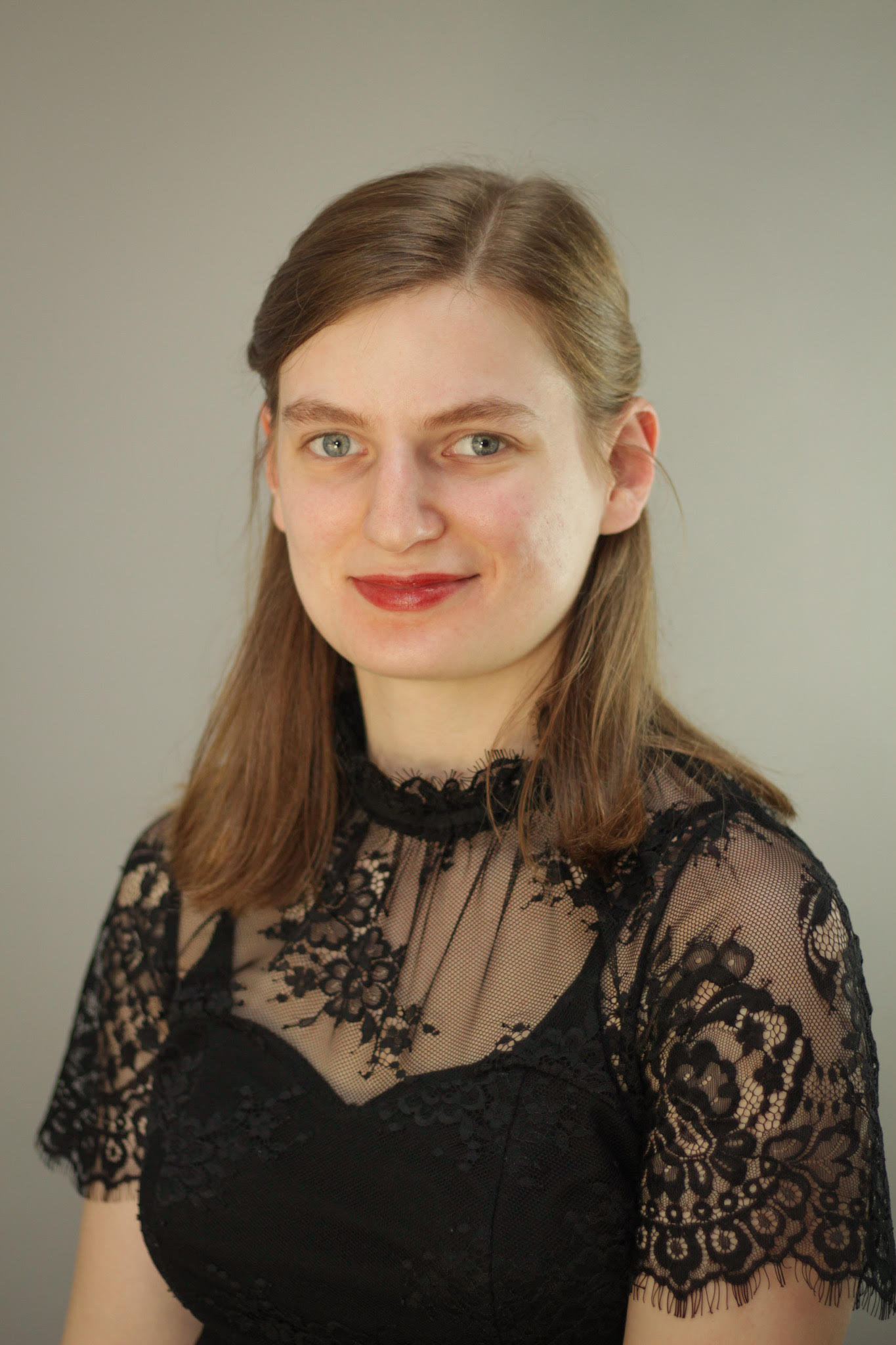 Violist Lucy Gelber is currently pursuing her Artist Diploma at the Glenn
Gould School, where she studies with Steven Dann. She recently received her
bachelor's degree in Viola Performance from the Eastman School of Music as a student of Masumi Rostad. Lucy began studying viola with Joli Wu at age 14 after defecting from her Suzuki violin studio with zero regrets.
An avid chamber musician, she founded and performed with the Andromeda
String Quartet throughout her undergraduate career, working under the guidance of Yoojin Jang, Mikhail Kopelman, and the Ying Quartet. As a quartet, they organized several independent recitals in collaboration with peers, performing the music of Dvorak, Caroline Shaw, Janacek, and others. Lucy has played with numerous chamber groups in and out of school and has attended several summer music festivals including Bowdoin, Madeline Island, and Green Mountain.
In April 2022, Lucy made debut as a soloist alongside the Eastman
Philharmonia, performing Mozart's Sinfonia Concertante with violinist Jory Lane as first place winners of the Eastman concerto competition. In September 2022, Lucy was also invited to perform Peter Hamlin's "Before I Go My Own Way" with the Eastman Chorale under the direction of William Weinert in a concert commemorating Eastman's centennial.
Lucy is an experienced orchestral musician and has served as co-principal
violist of the Eastman Philharmonia and Symphony Orchestra under Neil Varon for four years. She has also played in the orchestra of the 2023 Endless Mountain Music Festival with director Stephen Gunzenhauser, and she attended the Round Top Festival Institute in 2021 as co-principal violist.
She began to take interest in early music towards the beginning of her undergraduate in 2019, where she joined the Eastman Collegium Musicum under the direction of Paul O'Dette and Christel Thielmann, who inspired her to pursue Baroque viola and provided her with invaluable mentorship. Lucy received an invitation to the Bach Virtuosi Festival, where she performed as a fellow in 2023.
In conjunction with music, Lucy is a digital and traditional artist who enjoys
sketching vintage fashion and designing posters for her friends' concerts. Her favourite sandwiches are a French dip and a banh mi.

© Copyright Untitled Ensemble