Elizabeth Raum - oboe, english Horn, composition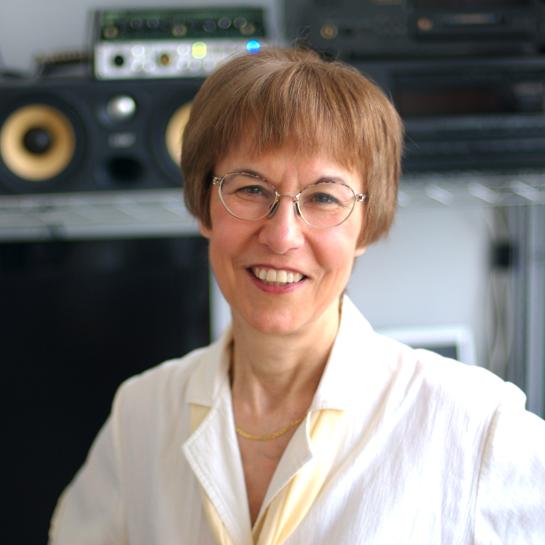 Bio
Elizabeth Raum has had a career in music that has spanned over 50 years beginning in Halifax where she played principal oboe with the Atlantic Symphony Orchestra before coming to Regina when her husband was offered a position in the Music Department of the University of Regina in 1975. She joined the Regina Symphony Orchestra at that time and from 1986 until her retirement in 2010, played principal oboe.
Her works have been heard throughout North America, Europe, South America, China, Japan, and Russia, and have been broadcast extensively on the CBC. She has also written for film and video and has won numerous awards for her scores in that genre. She produced Canada's first classical video with originally written music entitled Evolution: A Theme With Variations, which was premiered at a gala event at the CBC in 1986. Other film collaborations include Prelude to Parting, The Green Man Ballet, and Symphony of Youth, all broadcast on national television.
Raum's music has been recorded on over 35 commercial CDs, including The Legend of Heimdall recorded by the Orchestra of the Capella of St. Petersburg, Russia, with John Griffiths, tuba soloist. Her CD, how bodies leave ecstatic marks, won the award for Best Classical Composition for a the 2008 Western Music Award. Prayer and Dance of Praise, 2009, recorded by Ottawa violist, Lisa Moody and pianist, Dina Namer on their CD, Magdalene Wood was nominated for the Best Classical Composition for the Western Canadian Music Awards and the From the Heartland recording of Les Ombres and Sonata for Violin and Piano performed by Erika Raum, Violin, and David Moroz, piano was nominated for Classical Recording of the Year at the Western Canadian Music Awards in 2011.
Ms. Raum is includedin the New Grove's Dictionary of Music and Musicians, the New Grove's Dictionary of Opera, and the New Grove's Dictionary of Women Composers as well as numerous other publications.

© Copyright Untitled Ensemble