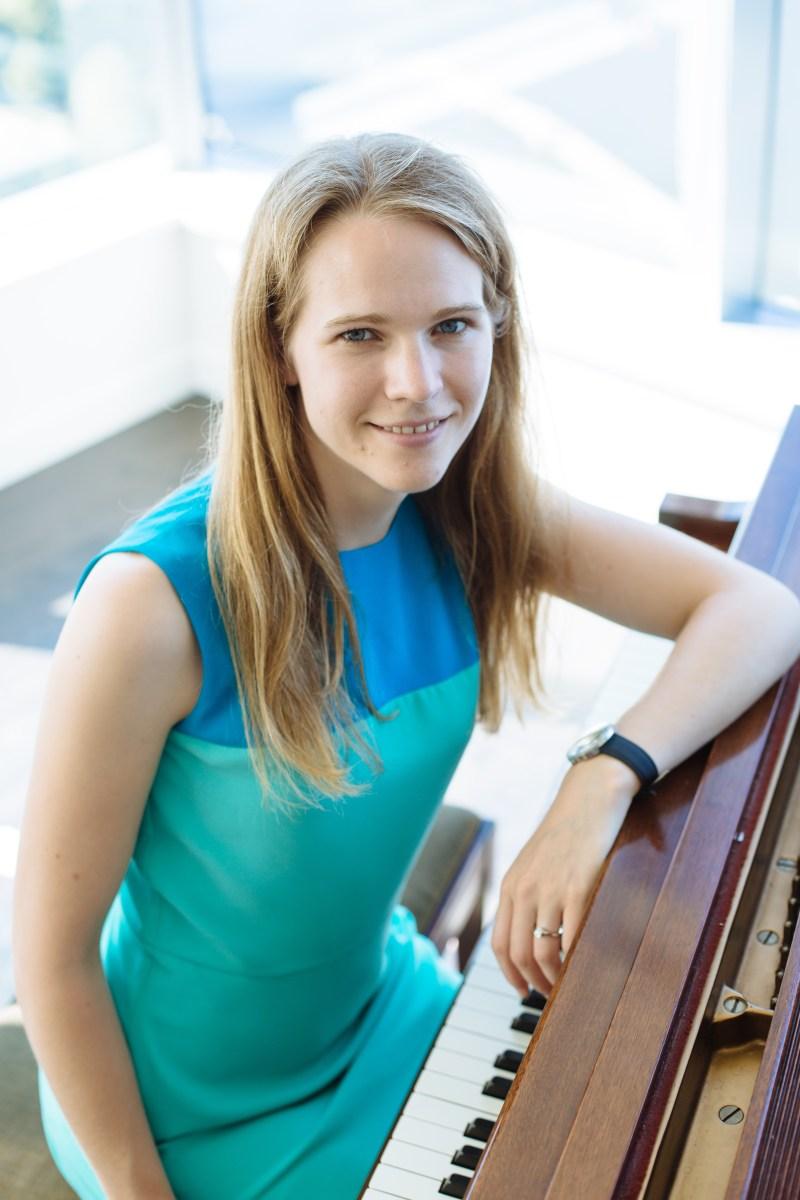 Described as "electric" and "absolutely breathtaking" (CiTR Radio), and "a true tour de force" (Musetta Stone), pianist Deborah Grimmett's performances have been heard throughout North America and Europe in major concert halls such as Auditorium Santa Croce (Italy), Norges Musikkhøgskole (Norway), Espace Carpeaux (France), Ganz Hall, and Sherman Clay Steinway Hall (US), Centennial Theatre, and The Chan Centre for the Performing Arts (Canada).
She has appeared as soloist with Vancouver Symphony Orchestra, Ann Arbor Camerata, Dexter Orchestra, Dearborn Symphony Orchestra, Vancouver Philharmonic Orchestra, and NOVO Ensemble, among others. She has been presented in concert by Müzewest Concert Series, Guelph Connections Concerts, Douglas College Arts at One, and Sonic Boom Festival, and her performances and interviews have been broadcast on Classic 107, CiTR and South Carolina Public radios.
Ms. Grimmett enjoys a versatile performing career as soloist, chamber musician, and orchestral musician. As a recipient of numerous scholarships and fellowships, Deborah has performed in residencies and summer festivals, including Casalmaggiore Festival, Vancouver International Song Institute (VISI), Salt Spring Island Piano Festival, Toronto Summer Music Festival, and Orford. She has performed in masterclasses for several highly acclaimed artists including John Perry, Ronan O'Hora, Andre Laplante, Philippe Cassard, and Lydia Artimiw, and as a collaborative pianist for James Ehnes, Malcom Martineau, Margo Garrett, Rosemarie Landry, and Paul Sperry.
In addition, Ms. Grimmett's playing has been featured on the soundtracks of a few commercials and films, including Lost and Found, the soundtrack for which won First Prize at the SOCAN Foundation Awards. As an avid proponent of contemporary music, Deborah has premiered four dozen new works, both for solo and duo piano. She is well known for her performances with the prize-winning piano duo ensemble, Piano Pinnacle, of which she is a co-founder, together with pianist/composer Iman Habibi. Together they have pursued private studies with the piano duos of Kenneth Broadway and Ralph Markham in Vancouver, and duo Tal & Groethuysen in Munich.
Deborah holds a Master of Music degree in piano performance from the University of Toronto, and a Bachelor of Music Degree from the University of British Columbia, and an ARCT (Diploma in Piano Performance) from the Royal Conservatory of Music. Her principal teachers include Jane Coop, Marietta Orlov, and Rena Sharon. Deborah will be releasing her debut solo album, Lineage, in 2020.
For more information, please visit: www.DeborahGrimmett.com

© Copyright Untitled Ensemble