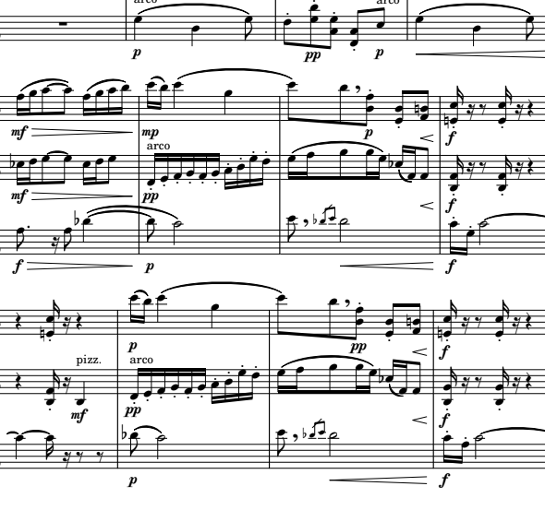 Ian Welsman is a composer from Toronto, ON. Currently in Grade 10 at Earl Haig Secondary School, he has been composing seriously for about five years. He comes from a musical family, his great-great grandfather Frank Welsman founded the first symphony orchestra in Canada, the Toronto Symphony Orchestra, in 1906. He is also related to jazz singer Carol Welsman and film composer John Welsman.
Ian has never taken formal composition lessons, but has occasionally received feedback from other musicians. The performance of his String Trio will mark the first time ever that a piece by him has appeared on a concert program.
When he's not composing, Mr. Welsman also enjoys trying new food, watching football, and going to camp.
© Copyright Untitled Ensemble