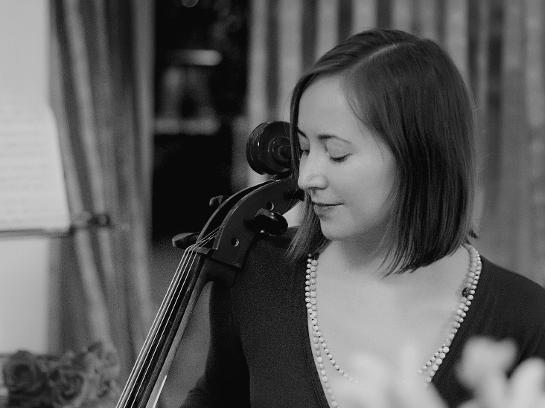 BIO
Anna Shabalina is a multi-instrumentalist (cello, piano, musical saw and guitar), singer and music teacher. She is a participant of international festivals in Italy, Spain, Germany; winner of regional, national and international competitions in the categories "Solo performance" and "Chamber Ensemble".
Anna Shabalina is a graduate of the Gnessin Russian Academy of Music (Moscow). While studying, Anna took part in various festivals, competitions and master-classes with world-known musicians such as Arto Noras (Sibelius Academy, Finland), Gustav Rivinius (HFM University of Music in Saarbrucken, Germany), Sergey Roldugin (Saint-Petersburg State Conservatoire, Russia), Natalia Shakhovskaya (Moscow State Conservatoire, Russia), Mark Drobinsky (France) and others. She played many concerts with all kinds of chamber groups and as invited artist of small Moscow orchestras, including recordings for TV shows.
A dedicated teacher, Ms Shabalina teaches guitar, piano and cello. Anna has taught students from age 5 to 50! With extensive experience in performance of a wide variety of syles, Anna has a passion to share her knowledge with students in a friendly and inspiring manner. Amongst other things, she guides her students on improvisation, practice techniques, ensemble communication and stage presence.
From 2013 to 2018 Anna lived in India (Goa), where she took part in musical jams, concerts and festivals as a cellist and singer. She shared the stage with Peruqua (Australia, world music), Farafi (international project, afro beat) and other global musicians from all over the world. While living in India, Ms. Shabalina recorded the cello and musical saw parts for several albums (Natalie Matos, Exhale; Kristian Bent, Campfire Stories).
Anna has moved to Canada recently as self-employed artist to explore new opportunities and to broaden her musical horizons.
OTHER PROJECTS
https://www.facebook.com/annashabadaba
https://www.facebook.com/namana.music

© Copyright Untitled Ensemble