Carlos Vasquez - Clarinet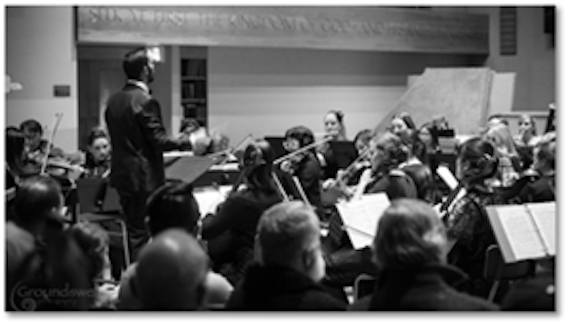 Originally from Venezuela, Carlos began his musical studies at the age of 10 at the "Unidad Educativa Colegio San Lázaro" located in his hometown Cumana. After a few months of violin training, heentered the school's String Orchestra, where he participated in many seasonal concerts locally and in cities aroundVenezuela including Caracas, El Tigre and Puerto La Cruz. Carlos also received several invitations to play with the Symphony Orchestra of Sucre State, main orchestra of his hometown.
At the age of 15 Carlos joined the Youth Symphony Orchestra of Sucre State, music institution belonging to "El Sistema", the extraordinary program of musical immersive training started in 1975 by José Antonio Abreu. There, he started his clarinet training and shortly after was selected as principal clarinet.
At the age of 20, Carlos joined the Symphony Orchestra of Anzoategui State as Violinist and Clarinetist under the baton of maestro Yuri Hung (Graduated from "Conservatoire national supérieur de musique et de danse de Paris"), with whom also studied Orchestral Conducting, and performed some of the greatest pieces of the classical, romantic and modern repertoire over 6 years. Carlos has participated as "Guest Artist" performing and teaching in various festivals, seminars, and special concerts in Venezuela.
Carlos currently resides in Toronto, ON, where he actively participates as community member. Currently acting as Associate Conductor with Summerhill Orchestra in downtown Toronto, and as Clarinetist and Violinist at many orchestras in the GTA including Orchestra Toronto, Greater Toronto Philharmonic Orchestra and North York Concert Orchestra.
Carlos has been invited to perform as guest artist and teacher in various festivals, seminars, and special concerts in Venezuela and more recently in Canada with several groups along the GTA including the Oshawa Philharmonic Choir, Scarborough Concert Band, Rouge River Winds, Opera Belcanto of York.

© Copyright Untitled Ensemble